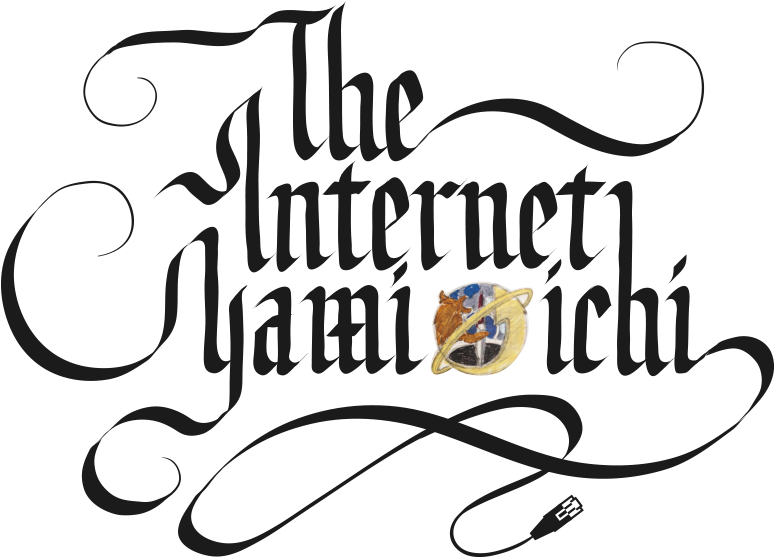 ヽ༼ ʘ̚ل͜ʘ̚༼◕_◕༽◉_◔ ༽ノ
Miami's first edition of the classic Internet Yami Ichi – a series of happenings that have been hosted all over the world, bringing together the best of the internet AFK.
So let's turn off, log-out, and drop in, on the real world. The Internet Yami-Ichi is a flea market for "browsing" face-to-face.
Miami's A.I. Internet Yami Ichi curated by Fabiola Larios and presented in partnership with AI24, Miami Community Radio, Diafano, Refraction DAO and hosted at HODLER Gallery in Wynwood:
Miami's Community Radio Line-up
MCR Residents
Dune Dogs
LEGRAND
Nicholas G. Padilla
Harold AI Souk
The Internet Yami Ichi accepted cash and crypto! Artists and vendors will be offered goods for sale, including 50+ AI NFTs, AI Self-portraits, Augmented Reality Clothing, 3D Printed Artworks, Paintings, Soft Sculptures, and more.
🌐 The AI Internet Yami-Ichi World 🌐
AI ARTISTS
Chiqleh, Danyrus, Il Commissario, Marto, Saeko Ehara, Rudy Paganini, Cha, Sergio Aguirrre, Zuka_Kipiani , Nygilia, tir3d theo, Ruby Justice, NOCELLCOVERAGE, Lil2Paint, Suiso Ichi, Andres Cedillo Chincoya Y griega, Isabel Espinoza, Nickelly Garbaje, L444u, Jully, Canek Zapata, Chris Carella, Espinosa, Rudolf Boogerman, Gris Cuevas, Emmanuel Martinez, Anahi Juarez, Helio Santos, Moises Sanabria, Leônidas Valdez, Pale Blue Pixel, Cristina Isabel Rivera, Michel Ortega, Monolesan, Felipe Filgueiras, Maya Man, Ann Hirsch, Rocio Soria Diaz, Alonso Cedillo, Illustrata, Minne Atairu, Gremlin_bb, Fabiola Larios, Gisela Guzman, Will Rodriguez, Murakit, Juanna Pedro, Violeta Lopez, Maral, Nicholas G. Padilla, Myelo, Kira Xonorika
IRL ART
TRANSFER Gallery, Faith Holland, Leo Castaneda, Lauren Monzon, Rafael Paula, Vandi loves Candi, Özge, Sabio, Tara Long, Slade Wilson, Us13d, Jai Roller, Violeta Lopez, John Barrymore
This is the first Yami-Ichi funded by a DAO. We want to thank Refraction DAO for their support in creating this event.